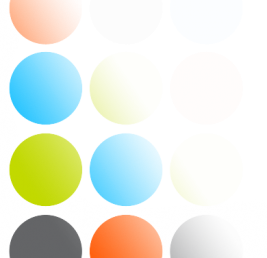 Functieomschrijving
Voor een zeer innovatieve, internationale en hightech machinebouwer op zoek ben naar een: Software Machine vision Engineer. Het bedrijf bestaat 75 jaar, heeft 9 vestigingen op 4 continenten en is markleider met hun innovatieve machines. Het bedrijf maakt onderdeel uit van een internationale groep bedrijven, die gespecialiseerd zijn in het creëren en leveren van innovatieve telecom-bouw- en industriële oplossingen.
As a Service Engineer you will work on equipment designed and/or installed by the company. After installation the machine will be maintained by the customer and supported by the Technical Service Support (TSS) team. As you will be part of the TSS team we will work towards the Global service vision: Together with our Customers we ensure that VMI solutions have competitive Total Cost of Ownership (TCO), maximum reliability and consistent high quality."
Responsibilities:
• Inspections at customer: With the maintenance management Tools you will inspect and report the status of the machine and inform the coordinator in relationship to possible upgrades.
• Help improve the maintenance management Tools.
• Maintain the VMI equipment or train customer on how to maintain the equipment.
• Execute classroom and on the job training by using your own created training material, or if available training material created by the Academy.
• Training yourself: Help build/test new equipment at the factory or install the equipment/upgrades in the field at customer side to make sure you keep up to date with new developments.
• Be available to visit the customer at any time to solve break downs or support with other issues.
• Help desk: Support where needed our remote service desk to support our customers
• 24/7 helpline: Be available outside office hours for 1st and 2nd line support (up to a maximum of ten weeks per year).
Minimum qualifications:
• Completed Dutch MTS education in WTB or Electrical, or equivalent.
• Fluent English, spoken and written.
• Download, troubleshoot or execute small adjustments in PLC programs.
• Valid Driver license.
• Electrical / Mechanical skills
• Has traveled and is willing to travel for maximum period of 4 weeks (international).
• Be thorough in reporting.
• Experience with Inverters, amplifiers.
• Stress resistant
Preferred qualifications:
• Experienced in Service on an International level.
• Experience with Siemens and Allen Bradley PLC's and PC's.
• Willingness to be available when Customer or VMI needs you.
• Experience with camera's systems.
• Commercial skills.
• University of Applied sciences of College (HBO) education WTB or Electrical or equivalent.
Expected Travel Frequency: High, with maximum of 200 days.
In this function your input will be appreciated and expected as we look forwards to service together our customer.
If you are excited about this opportunity and to service our customers then we are excited to meet you and find out if we can welcome you to our Technical Service Support team.
Andere banen die je misschien leuk vindt