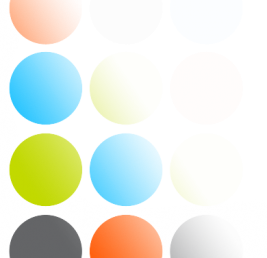 Functieomschrijving
Can you manage a team of direct reports and report yourself to the CEO
You think in solutions and continuously make suggestions for improvement
Over onze klant
DMN-WESTINGHOUSE have been supplying rotary valves and diverter valves to the bulk solids handling industry for more than 45 years. As an independent company with no involvement in system design, there sole activity is the development, manufacture and sales of these components. Selecting the right components is critical to the success of any dry bulk material handling system. DMN-WESTINGHOUSE offers tailor-made solutions to the global food, dairy, pet food, plastics, chemical, pharmaceutical, mineral, power and biomass industries. Their line of rotary valves and diverter valves comprises a number of universal components that are suitable for many applications. They also have a range of dedicated components for use in specific industries of to handle specific products. With an extensive network of global offices and distributors they are close to customers which results in maintaining strong relationships.
Taken en verantwoordelijkheden
In this role you manage a team of direct reports and report yourself to the CEO of the company. You are based in the Netherlands coordinating sales offices in France, Germany, USA & UK with +/-30% international travel.
Next to this you are responsible for:
Bringing results through guiding and managing complex sales processes
Building, managing and executing long-term sales & marketing plans
Key account management in several cases where key for the business clients and strategic accounts are involved
Managing a team of sales professionals: customer service, inside, outside sales local office Managing Directors.
Setting an example as a natural leader, coaching and developing commercial professionals
Overall responsible for consolidated sales results
Maximizing value and growth
You formulate sales targets and draw up an action plan to achieve these objectives. Evaluates progress with regularity and adjusts plans where necessary
You monitor the knowledge and skills level of employees and yourself and draw up a development plan so that everyone can carry out the work according to the communicated strategic objectives;
Profiel
10+ years of relevant experience – ideally in commercial management or general management
5+ years of management experience (managing direct reports)
Ideally experience in the industry sector (B2B) for example: manufacturing, food, chemical, pharma sectors
Fluency in English. Dutch highly beneficial and of course other languages are advantageous
Strong commercial track-record
Affinity with complex consultative sales with a technical base
Aanbod
Ability to have a strong impact on the strategy of a strong company, chance to work and manage Multiple-stakeholders internal and external within an international setting. Salary and secondary benefits to match responsibilities.
Andere banen die je misschien leuk vindt